What is A Radio Button in PDF?
As per Wikipedia, radio button is a graphical control element that allows users to choose only one from a predefined set of options, if an option is selected, the radio button is filled with a dot, if users choose another deselected button, the previously selected button will become deselected.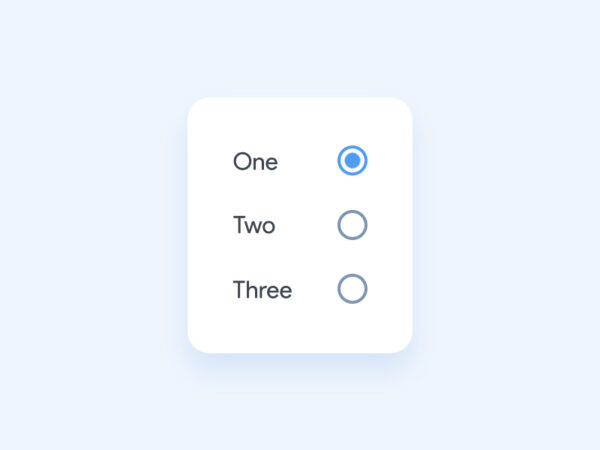 How to Add (Multiple) Radio Button in PDF?
Developers have introduced genuinely professional PDF apps with innovative features that enhance our productivity, like Adobe Acrobat. But it wouldn't surprise us if you haven't installed Adobe Acrobat on your machine, as Acrobat's requires recurring fees for subscription. However, this shouldn't be a concern anymore: its power won't let you down, the overall pricing for PDF editors are at similar level, the subscription can be canceled at anytime when it doesn't help you anymore.
Acrobat is crammed full of features, Edit PDF and Prepare From are always the most impressive and powerful. The Prepare Form feature lets users create fillable forms, add text box, checkbox, radio button, list, OK button, image filed, date field, signature and so on.
To add radio button in PDF using Adobe, this Prepare Form tool gets the job done eminently customizable. Users can take advantage of as many of its options as you like:add multiple radio buttons, align the buttons, match the size, change appearance/position, set up action trigger.
Here is how to add (multiple) radio button in PDF with Acrobat:
Get a free trial of Adobe Acrobat, install and fire up the app.
Open PDF in Adobe Acrobat, head to Forms & Signature>Prepare Form.
Select Start.
Click on the radio button and drag the blue radio button box to the place where you want to add to your PDF. Click again on the radio button to add multiple radio buttons.
Hit All Properties, configure the settings.
When add multiple radio buttons, you can select all buttons and align/center/match them with the tools showed on the right panel.
Hit Close to exit the Prepare Form mode, hit Save.
How to Add Radio Button in PDF Online (FREE) without Acrobat?
If you've been waiting to add the radio button into PDF but without Adobe Acrobat, now's your chance to do this even for free. Because there are online tools built into web browser to add the radio button.
Sejda.com
Sejda's main objective is to edit PDFs online and it has everything you've probably all wished for at some point. This means you can edit your PDFs as with other desktop PDF editors, with tools of Edit, Create, Export, Watermark, Compare, Fill, Protect, Compress, etc.
It is free for personal use with a limit of 3 tasks per hour, max 200 pages and 50MB, if you need more than that, you have to go for the premium version with a payment.
Here is how to add radio button to PDF without Acrobat, and free:
Navigate to sejda.com/pdf-editor.
Upload the PDF.
Head to Forms>Radio option.
Place the radio button to the area you want to add in your PDF.
When adding multiple radio button, be careful of the position and make sure they align.
When you feel happy with the buttons, hit Apply changes.
Download the file to your machine.
Sodapdf
Sodapdf brands itself as a simple but powerful PDF editor on Windows desktop, it has a web based version too, containing almost all tools that in Adobe Acrobat, such as View, Convert, Edit, Organize Page, Fill & Sign, Comment, Forms, OCR, E-sign, Batch work, Connect. The one big downside is that online Sodapdf cannot save any change to the PDF if users don't pay.
Here is how to add radio button to PDF without Acrobat, and online:
Navigate to sodapdf.com/pdf-editor.
Upload the PDF file.
Head to Forms>Form Field>Radio Button.
Place one or multiple radio buttons to the area where you want to add to your PDF, they can auto align.
Hit Save button and pay to download the file to your machine.
You might like dedicated program more, because it gives more flexibility, but before you pony up, take advantage of the free trial of those tool you want to try, this will let you see whether the tool works for you. If you are going for a free solution, open Sejda in your browser and start the work.