Sometimes, we want to insert a photo to our document but find the date stamp on the photo is needless even awkward. However, most of the photos captured by our cameras are added with a time stamp, then how to remove data stamp from the photos by your Nikon, Canon or Sony digital cameras?
Adobe Photoshop may be the first tool comes into your mind when trying to process a photo. Yes, it is 100% for sure that Adobe Photoshop can remove the date stamp with original quality retained. However, it is never easy to do the tasks with Adobe Photoshop for beginners?
Therefore, today, let's pass Adobe Photoshop, by listing you the easiest way to remove date stamp fast and in good quality. Also, here includes the best way to remove time date stamp from photo online free.
The Easiest Way to Remove Data Stamp from Photo 2021
If you are just looking for a solution to easily remove the time stamp from your photos online free, you can jump to the next part, but if you want to get rid of the date sample easily and with high quality, a professional photo editor is still needed to do the job.
Is there any photo editor that can process images as professionally as Adobe Photoshop but can be used as simply as possible? Yes, that's Luminar 4.
Luminar 4 is specialized in processing photos, creatively and professionally. It offers a full set of basic and advanced tools to adjust, retouch, crop, remove objects, change background, add effects, denoise, resize, etc. Basically, you just need to select the editing tool, Luminar will take over all the tasks, it is AI-powered, so it understands you well.
Not only date stamps, Luminar 4 can also remove photo watermark, unwanted person/object, crease, stains, etc. There are 2 ways to remove unwanted part from photo with Luminar, Erase or Clone & Stamp.
Standout Features of Luminar 4
Browse photos in library
Add as plug-in to Adobe Photoshop/Lightroom/PS Elements/Apple Aperture
Essential editing: crop, rotate, adjust light, color, details, denoise, landscape, vignette
Creative editing: sky replacemet, sunrays, dramatic, matte look, color styles, glow, fog, etc.
Professional editing: erase, clone & stamp, advanced contrast, gradient, dodge & burn, filter, split toning
Retouch
Batch resize and rename
Convert photos to JPG, PNG, BMP, Photoshop, etc.
Preview changes
Follow The Steps to Remove Date Stamp from Photo
(The program is available both on MacOS and Windows)
Grab a copy of Luminar 4 , install the application onto your Mac or Windows PC.
Click + to upload image with date stamp to the program.
Go to Edit>Canvas>Erase to bring up the Erase interface.
Hold and move the brush onto the date stamp, cover them all.
Once ready, click Done to save the changes, you will find the date stamp is removed from the photo.
If you are not satisfied with the Erase result, you can try its Clone & Stamp by pressing Command+J on mac or Ctrl+J on windows pc. Also, you can edit your photos in Luminar 4 if needed.
2 Easy Ways to Remove Time Stamp from Photo Online Free
Professional paid solutions are good, but not to everyone. For someone, removing date stamp from photo is just a one-off work, also the definition of output image will make no difference, then online free tools to remove time stamp are better for them.
To get rid of date stamp from photo online free, there are 2 easy and efficient platforms: InPaint and Pixrl.
Inpaint
As to me, Inpaint is always the simplest tool to edit photos online free. It offers the most basic tools to edit your photos, but basically can meet your needs. Also, it makes the removal relatively more natural than others.
Follow The Steps to Remove Date Stamp from Photo Online Free with Inpain
Navigate to Online.theinpaint in your web browser.
Click on Upload Image, then upload your photo for date removal.
Once imported, you will notice the mouse is changed to be a red mask tool, hold and move the tool to cover the date stamp.
Once ready, click the Erase button to remove date stamp.
Check the date stamp removal result, then click Download to save the photo without date stamp to your device.
According to the result, you can easily notice that the photo has been processed, the background becomes blurry and not intact, though I have tried my best to do the remove as carefully as possible.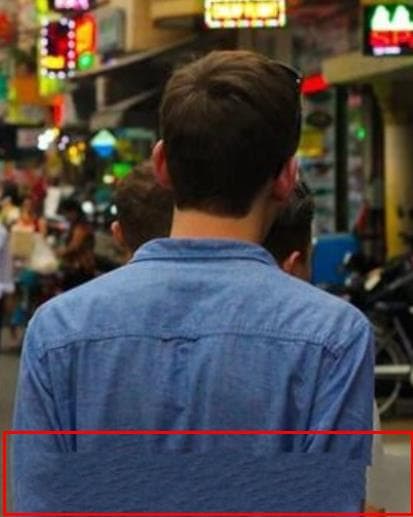 Another point that you may feel a little disappointed on using Inpaint is its limit to allow users downloading the output photos with high definition for free, you need to pay if you want to download the photo with date stamp removed.

Pixlr
Another popular online free photo editor is Pixlr, it is Adobe alike, offering abundant tools to process your photos, dealing with different layers of your photo.
Follow The Steps to Remove Date Stamp from Photo Online Free with Pixlr
Navigate to online Pixlr in your web browser.
Go to File>Open image to upload your photo.
Go to Heal tool.
Click on the date stamp, repeat the healing process until all the date stamp is removed.
(Optional) In the case you are satisfied with the result, go to Clone tool to copy other areas to the date stamp area, fixing the blur or others.
Then go to File>Save to download the photo without date stamp to your device.
It's pitiful that, in my test, when I was trying to use its Heal and Clone tool to remove the date stamp, no matter how many times I repeated the process, it didn't give me the results I expected. Maybe this tool is more suitable for small and easy date stamp that won't extend from one background to another.
In Summary
Today, editing a photo in a professional way is not a task that can be done with Adobe only. More and more tools are available to process your photo files. On the issue of removing date stamp from photos, online free tools are worth a try, while offline programs will save you from repeating the erasing, healing or cloning that involved in a photo date stamp removal.