I came to know Movavi from its Video Editor and later realized its high levels of success in media tools. Its PDF Editor—PDFChef is quite new comparing with other released applications, but as I have the needs to edit or manage PDF files, I gave this PDF Editor a go and would like to write a Movavi PDFChef Editor review basing on my own experiences.
You will get to know this tool deeply by referring to following parts.
What is Movavi PDFChef Editor?
PDFChef, the PDF Editor developed by Movavi, is a PDF tool to create, edit, merge and convert PDF files on both Mac and Windows PC, but only native PDF, excluding image PDFs. You can check out all its features as following:
Create PDF from Word, Excel, PowerPoint, Text, JPEG, PNG, BMP, Epub, DjVu, HTML
Edit PDF text: add, delete, replace/modify text
Edit PDF image: add, deleted, resize, rotate, copy image
Sign PDF
Merge PDFs and images into one PDF
Convert PDF to Word, Text, Epub, HTML, JPEG, PNG, BMP
Manage PDF pages: add, insert blank page, delete, reorder, copy, rotate, extract pages
Append files
Search for a word
Print PDF files
Is Movavi PDFChef Editor Safe?
Yes, for 100% sure.
Movavi has maintained its stature in software solutions for years, all its applications are safe to use, there is no malicious software or plugin carried in this program. Also, the program is used offline without Internet access required, you don't need to worry about the information leakage of your files.
Movavi PDFChef Review 2022
Compact and easy to launch
The installer of Movavi PDFChef for Windows is 40.6MB and the whole installation pack takes up about 130MB, the file size is very compact when comparing with other PDF editors, such as Adobe or Foxit PDF editor. Its compactness in size makes the program easy and fast to launch, it is stutter-free, you won't even notice there is any stop when switching different tabs or come and go between different tasks.
Viewing PDF
It loads PDF without buffering and offers a full set of viewing options.
The PDF file is displayed on your screen in original look, nothing is distorted or altered.
You can show thumbnails, Preview, present files in actual size, fit width or height, zoom in or out, or read the file in full screen.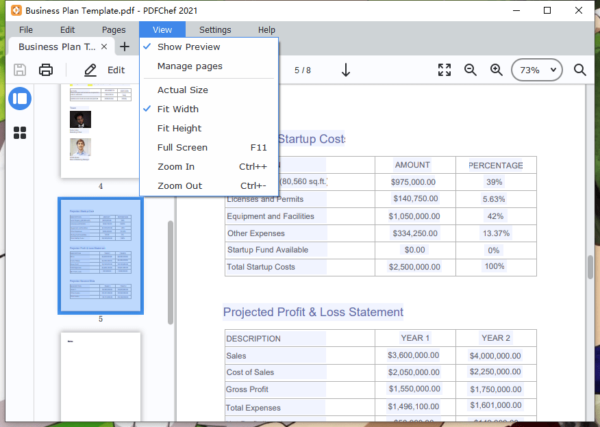 Editing PDF
Editing any document is about editing the contained texts or images, there is no exception in a PDF file. Movavi PDFChef Editor offers 2 tools to edit Text and Image respectively.
First, it can detect texts or images. When enabling Edit feature, you will be given options to edit the text or image: add, delete, rotate, resize, etc.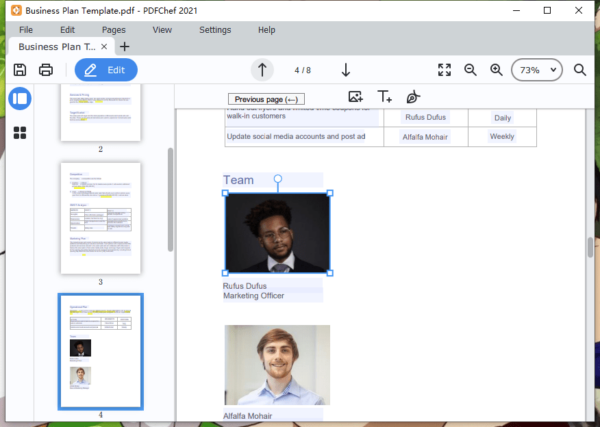 It is so convenient to edit PDF texts in Movavi PDFChef, just click on the texts, you will be able to alter, delete, replace the existing texts. It is also fabulous to have the properties of these edited texts the exactly the same as original, like the font style, size, color, gap, margin, etc. Just type into the texts and PDFChef will give them the same look as others in the group.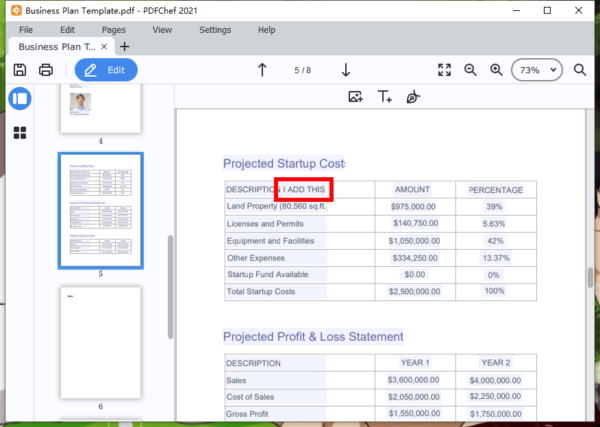 When enabling Edit feature, there is Add Text tool showing on the top of the toolbar, it allows users to add texts in any place on the document and tweak the font properties. This helps us create a PDF from a blank page that you want to type each word yourself from scratch.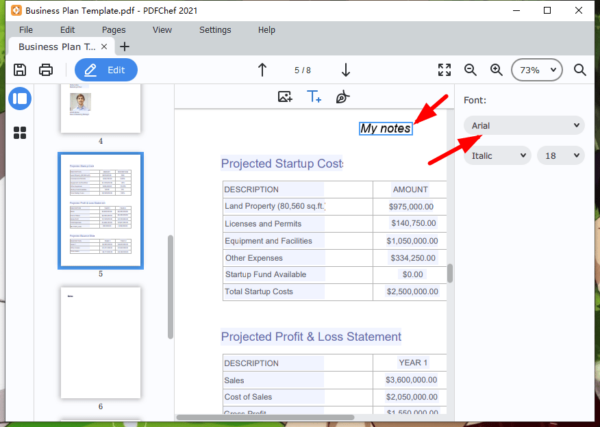 You can copy, delete, rotate, resize or replace an existing image in PDF via Movavi PDFChef too. Just click on the image, the image editing function will be activated.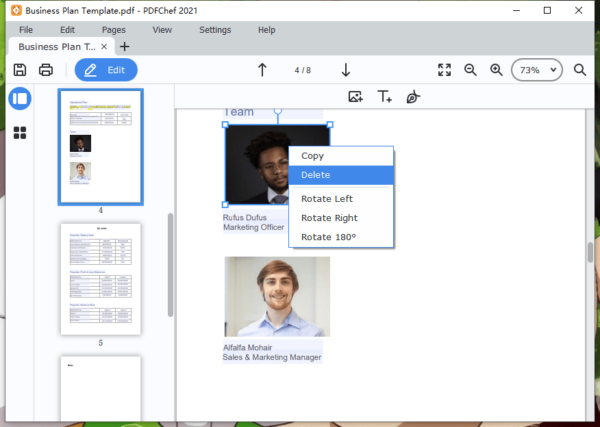 Also, you can add or insert an image to PDF in any place by clicking on the Add Image tool.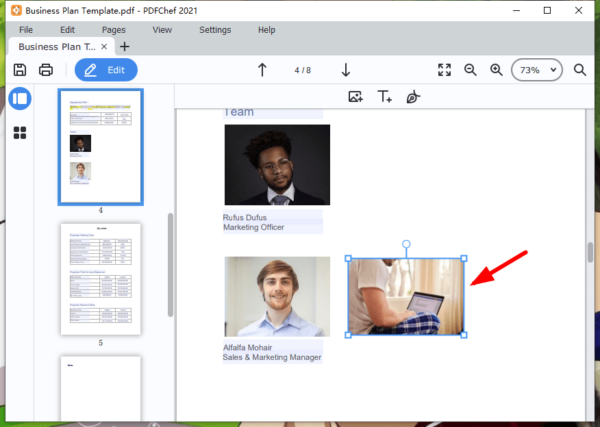 Creating PDF
You can create a PDF in 2 ways with Movavi PDFChef, from a blank page or from other documents.
To create PDF from a blank page, just select New to add image to text from scratch.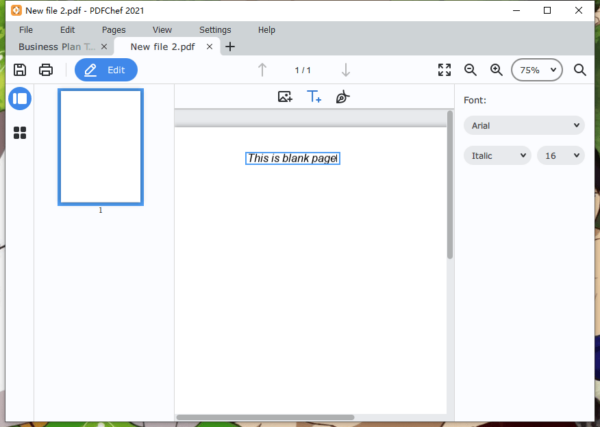 To create PDF from other documents, just select Convert to make a PDF file. You can create a PDF from Word, Excel, PowerPoint, Text, JPEG, PNG, BMP, Epub, DjVu, HTML or more than one format. The original formatting will be highly preserved in the PDF output.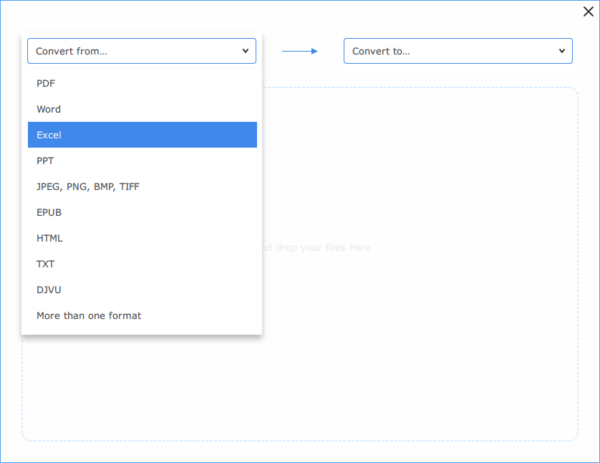 Converting PDF
PDF conversion is a common task for repurposing, PDFChef also adds this feature.
You can convert a native PDF to Word, Text, Epub, HTML, JPEG, PNG, BMP format. However, it doesn't support scanned PDF, there is OCR engine built in this program and I do hope PDFChef will add this function soon.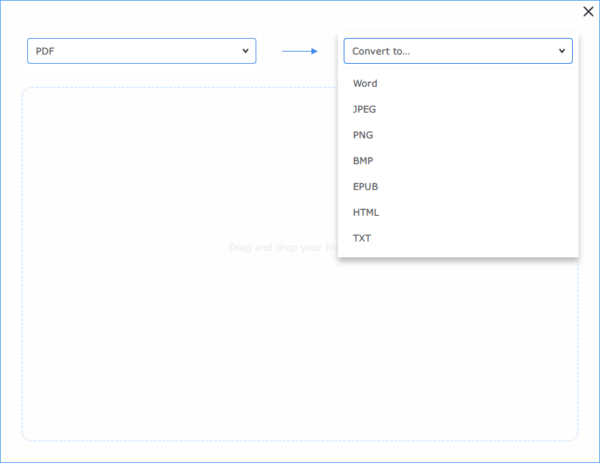 Managing PDF Pages
When a PDF file is not ideally organized, you can add, delete, rotate, merge, reorder the pages. Also, you can extract one or more pages from the PDF file to create a new PDF document.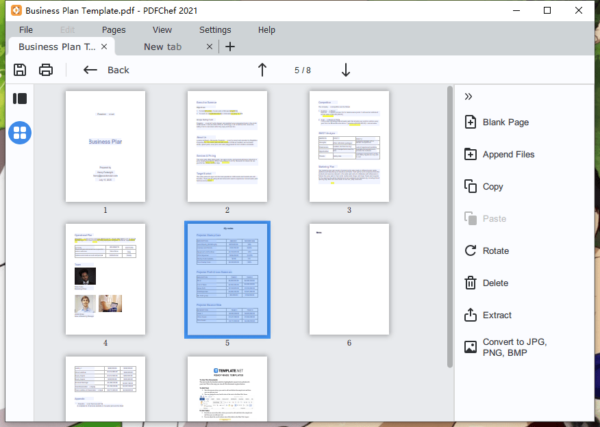 Additional Features
Print PDF document
Search a word within PDF
Is Movavi PDF Editor Good?
Yes, it is.
Its editing feature makes it a solid option to edit PDF files on Mac or on Windows, it provides the easiest way to edit the text or image in a PDF. To be clear, we list the reason to try or not to try this program as following.
Reasons to try
Easy to use
Competitive price
Create PDF from new or from other document (Word, Excel, PowerPoint, etc)
Edit PDF text, image (add, delete, resize, replace)
Convert PDF to Word, Text, Image, etc.
Merge, add, delete, rotate, extract PDF pages
Respond swiftly
Reasons not to try
Edit, create and convert native PDFs only
Can I and Where to Get a Free Demo of Movavi PDFChef Editor?
Yes, you can get a free demo of Movavi PDFChef Editor with limit of 7-day free trial.
Movavi PDFChef offers both Mac and Windows version, you can download the program on its official webpage here.